Plant the seeds of future career success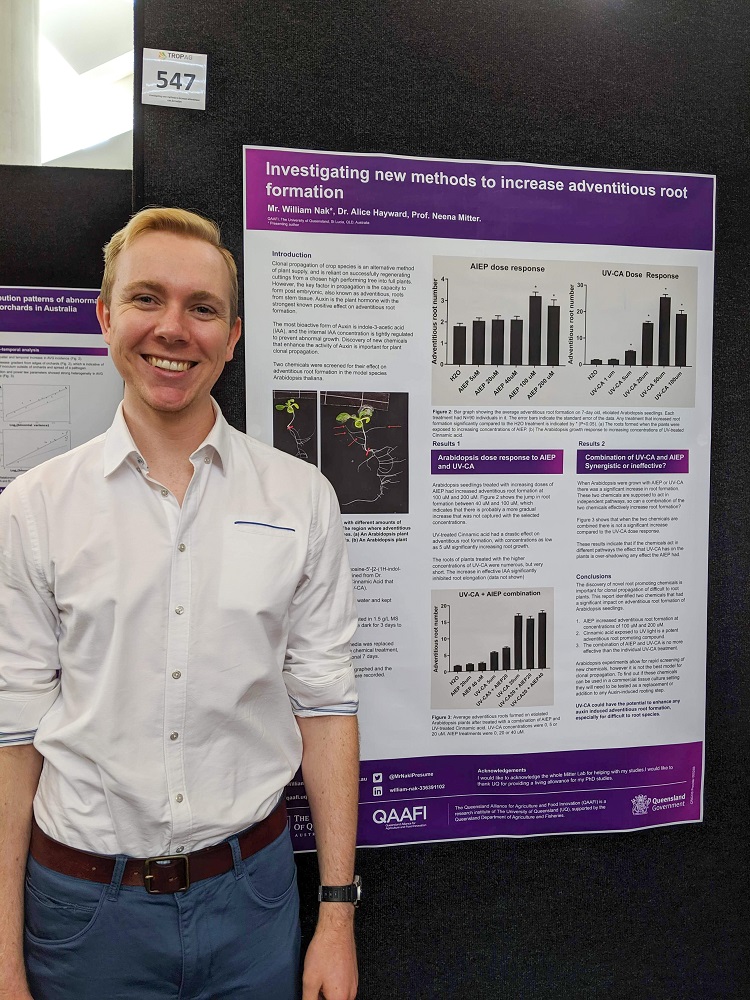 UQ HDR candidates have taken placements in many different sectors of industry. PhD candidate William Nak, from the Queensland Alliance for Agriculture and Food Innovation, underwent a placement at VitroFlora, a producer of premium plant tissue cultures. They produce plants for many different agricultural sectors.
During William's time at VitroFlora, he discovered that skills he had been learning during his PhD program could be transferred easily to an industry setting. His first major task at VitroFlora was to conduct a review of their current techniques and compare literature to ensure they were up-to-date on recent scientific advancements. "This drew upon my disciplinary knowledge of plant tissue culture as well as my trained research capability developed through literature reviews and milestone report writing," he said.
William also said that the placement gave him an idea of what to expect when managing a team. He wasn't especially prepared for the challenges of acting in a managerial role, but he overcame them by ensuring he was on site when new protocols were being trialled and building relationships with the technicians on his team. "My industry placement at VitroFlora helped prepare me for a project managerial role in industry, complementing my technical and interpersonal skills learnt during my PhD," he said.
Dr David Willyams, manager at VitroFlora, said that William exceeded their expectations going into the placement, providing valuable information and research while saving a lot of time, which helped improve the business. "William shows high leadership potential. He worked well with people at all levels within our organisation," he said.
If you are a UQ HDR candidate and would like to explore your placement opportunities, attend an information session to learn more about the program.